Ford Options – The Brand New Way to Drive a Brand New Ford
Purchasing a new car should be a memorable experience, but there are always many aspects to consider, and before you make up your mind, be sure you've got the full picture in order to make an informed decision.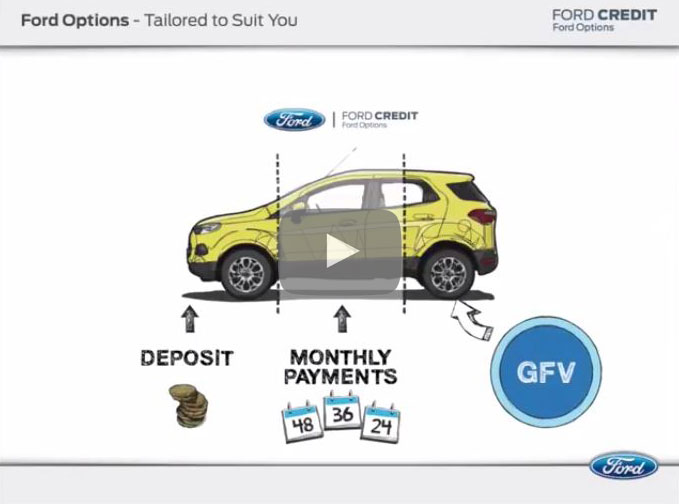 Ford Options is the newest finance package which is tailored to suit you, with monthly repayments which are lower than traditional vehicle finance, allowing you to drive a brand new Ford more often.
You must be asking yourself, "This too good to be true? Where is the catch?" Well, there is no catch, as long as you take reasonable care of your car for the duration of the agreement. It really is that simple! All you need to do is choose your deposit, agree on monthly repayments and settle on a Guaranteed Future Value.
Each Ford Options package is tailored to your personal needs and comes with built-in flexibility. As the end of your agreement approaches, we will get in touch to offer you three great choices. You will be able to renew, retain or return your Ford vehicle. How It Works
Ford Option Deals

Welcome to Ford Specials